IN THE COMMUNITY & CHARITY PROJECTS
2015-2016
I painted and installed a series of 12 mandalas in the Chemotherapy Unit and waiting area of the West Middlesex Hospital. This was to brighten up the surroundings and give patients and staff something to enjoy, during treatments and while working.
2016-PRESENT
I was allowed to create a workspace on a barge called 'Cathja', home to a local charity for people suffering from enduring mental health problems. This year, I was invited to become a Trustee of this innovative and caring charity.
2017-PRESENT
I am working at the Mulberry Centre, a local charity for anyone affected by cancer. In addition to hosting monthly mandala workshops, I am working with a team of members to create a Mulberry Centre Mandala for the reception area of the Centre. Members have been working hard to create around 150 individual pieces which will then be assembled and mounted. The 'unveiling' is scheduled for Spring 2020.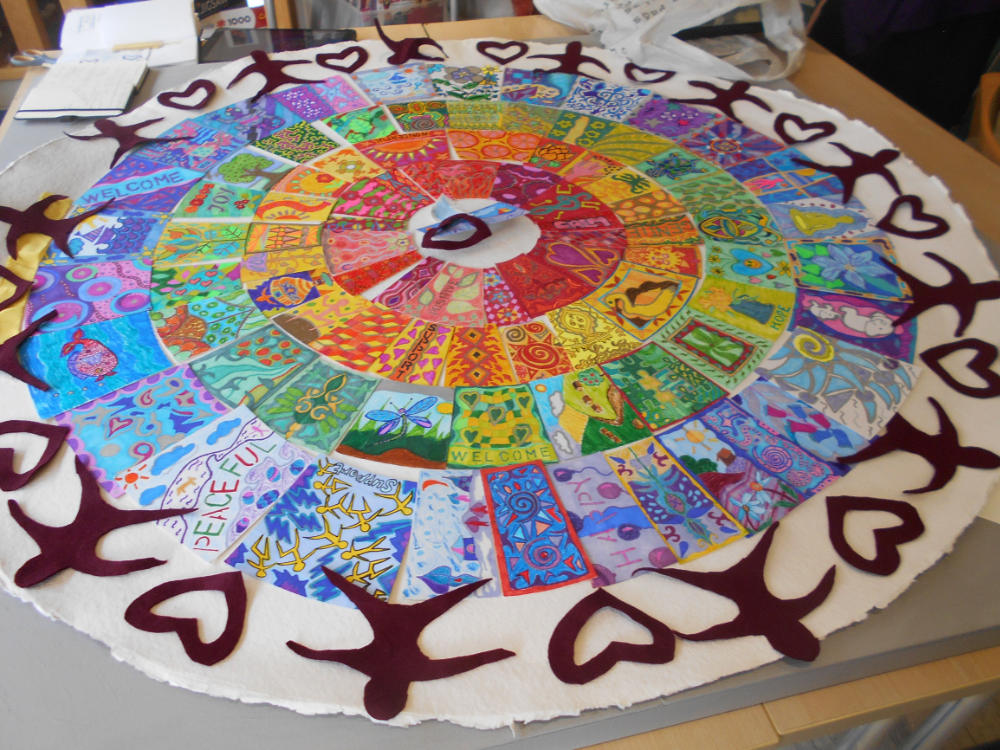 OTHER PROJECTS
I enjoy posing the Care Home Escape Committee members on an ad hoc basis as a form of Street Art and also to promote awareness of older people.
I also lend out the residents for charity nights.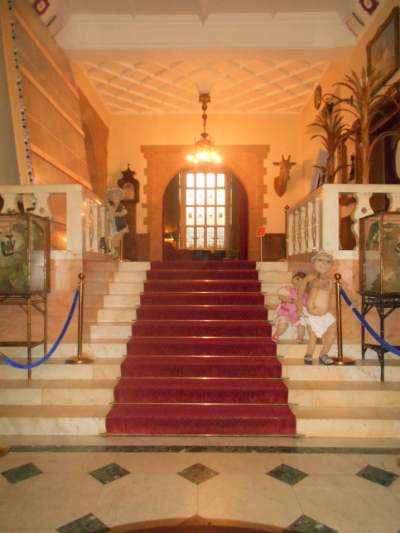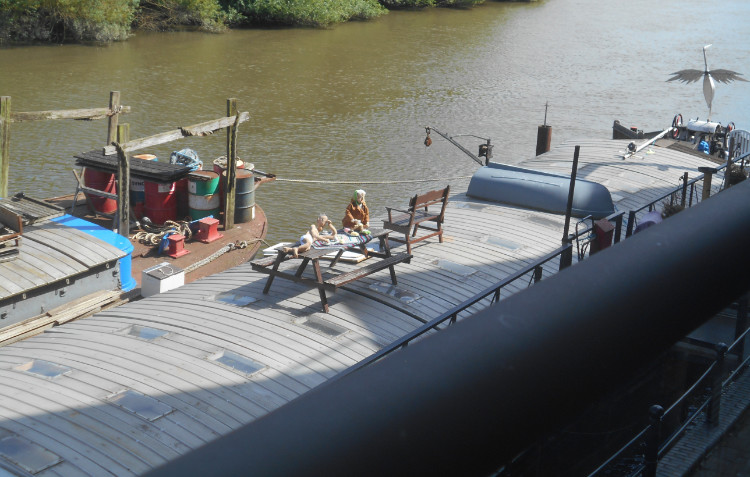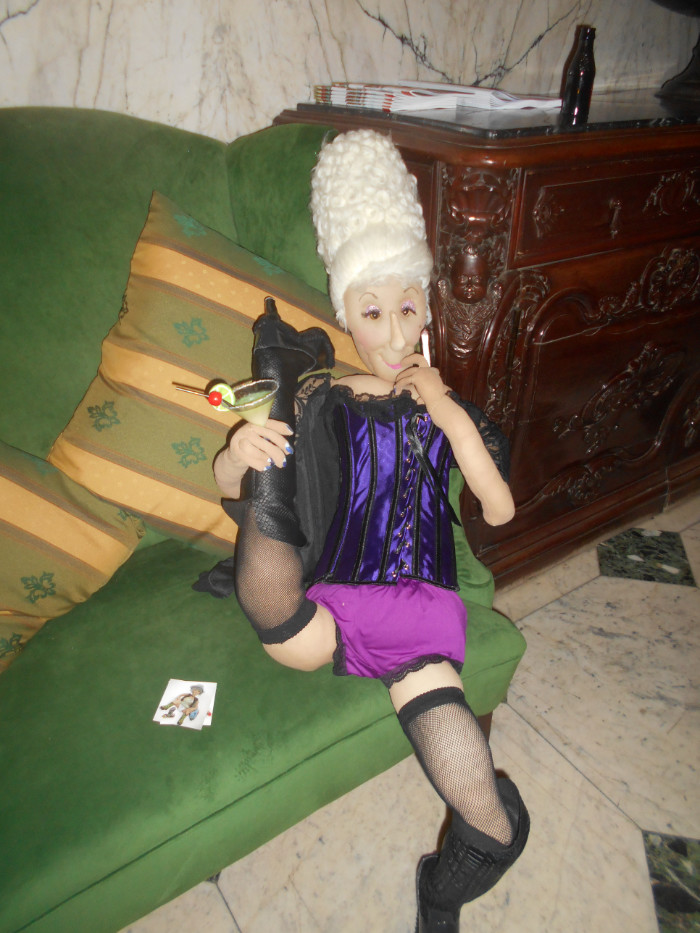 PROJECTS IN THE PIPELINE
I am re-imagining mobility aids and other older people's 'accessories,' in the belief that old age doesn't have to be beige. Next year, I hope to be included in a group of creative 'Grans' touring the UK to raise money for dementia research and care.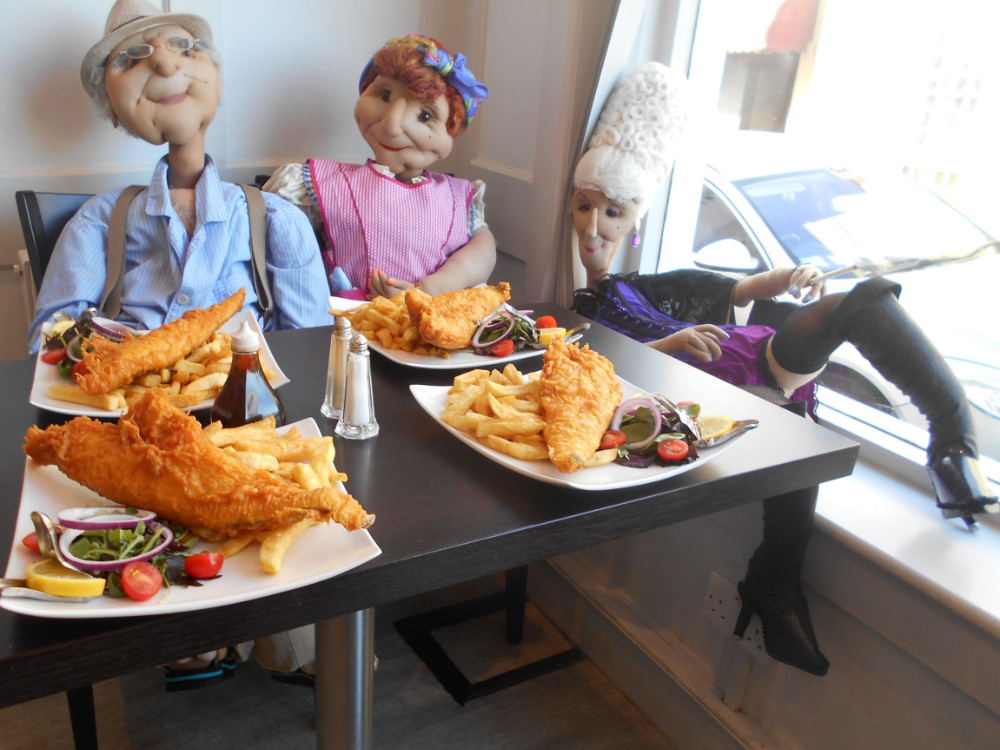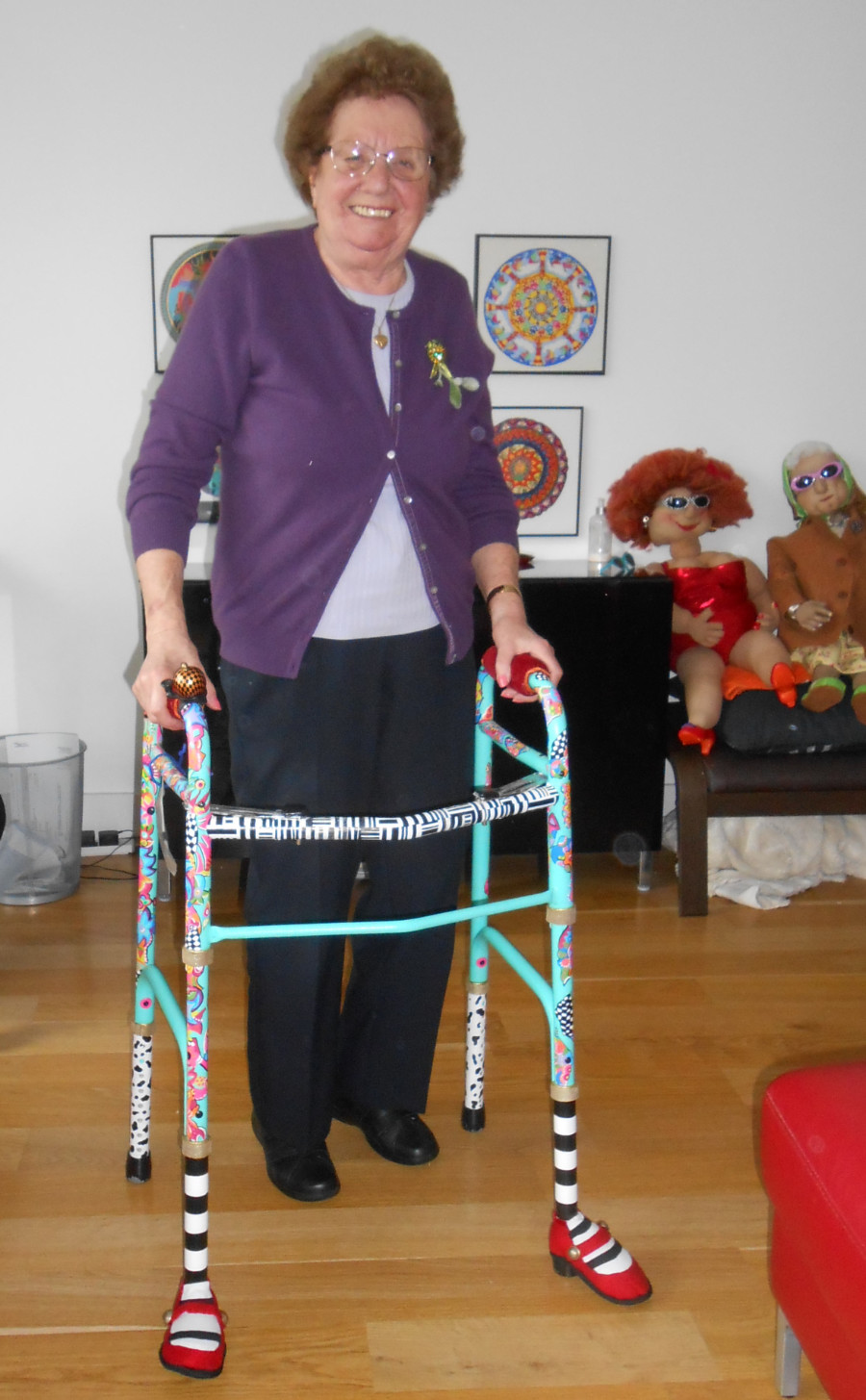 CHRISTMAS 2019
The Curtain Call Care Home residents made a number of charity visits to a hospital and some charity Christmas parties.